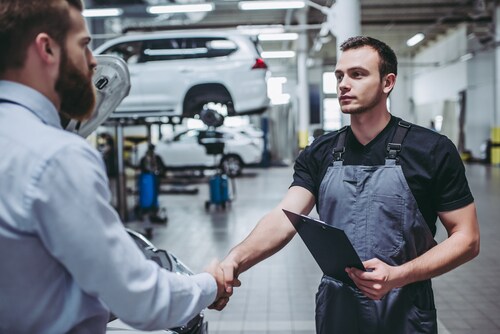 Have some general questions about auto service? You've come to the right place! On this page, we at Fred Beans Ford of West Chester answer all of the most common auto service questions asked by drivers all around the areas of West Chester, Glen Mills, and Malvern. Read ahead to get started!

How Often Should You Change Your Oil?
If you use conventional oil in your vehicle, you'll likely need to change it every six months or about 5,000 miles. Synthetic oil users, on the other hand, can wait until about a year to change their oil as synthetic oil lasts about 10,000 to 15,000 miles. Schedule an oil change today!
Why Won't My Car Start?
There could be a number of things going on in your vehicle that are preventing it from starting. Some of the most common reasons your car won't start are:
A dead battery
A bar alternator or starter
No gas in the tank
Frozen gas line
Spark plug problems
How Long Do Car Batteries Last?
If you take good care of you vehicle, it's battery should last between five and seven years. However, frequently leaving electrical elements on to drain its power and not servicing it in the proper intervals will shorten this lifespan. Lean more about our battery service!
Why is My Check Engine Light On?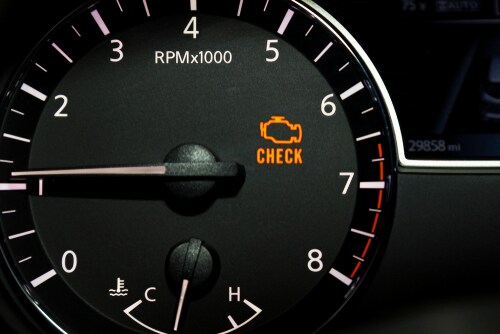 There are many different reasons that your check engine light could come on including:
A failing oxygen sensor
A problem with your exhaust system
Faulty spark plugs or plug wires
A loose or missing gas cap
Catalytic converter failure
If the light persists, have your engine looked at by a professional.
How Long Do Brake Pads Last?
How long your brake pads last largely depends on the type of brake pads you have and your driving habits. However, brake pads that are used correctly can last between 30,000 miles and 70,000 miles. However, slamming your brakes frequently or driving in stop-and-go traffic can drastically reduce these numbers.
Why Are My Brakes Squeaking?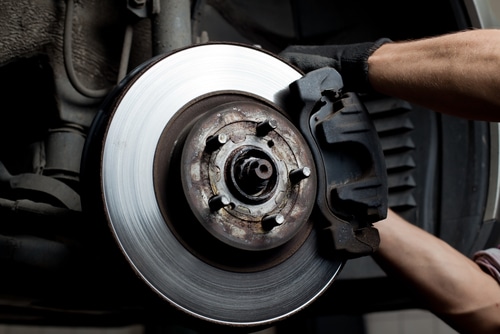 Sometimes your brakes can squeak for a while right after you get new ones. However, there are several other mildly concerning causes for squeaky brakes including worn brake pads, dirty brake rotors, loose brake pads that vibrate, and lack of lubrication within the braking system.
What is Checked in a Car Inspection?
Just about every part of your vehicle is looked over during a car inspection including:
Exterior features like the windows, windshield, doors, wiper blades, lights, and blinkers
Interior features like the pedals, steering wheel, steering column, and seatbelts
Several components under the hood like the engine, fuel system, transmission, battery, exhaust, and a variety of different liquids
The many parts of the chassis including the shocks, coil springs, axles, and frame
Still Have Service Questions?
We at Fred Beans Ford of West Chester are proud to provide helpful informational resources like this to drivers in West Chester, Glen Mills, and Malvern. If you still have questions about service or need to schedule a service appointment, give us a call at our service center today or checkout our general service details!