Does it get any better than biting into a juicy, orchard-grown apple at the height of the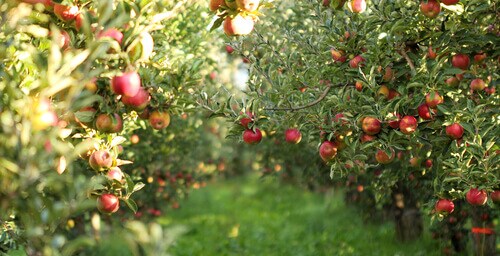 fall season? Maybe savoring a cup of fresh cider or picking your perfect pumpkin…
If you're looking for the best orchards in and around West Chester, PA, we've got you covered! The following local farms have everything you need to fully embrace the season and make lasting memories with friends and family. Learn more about them below, and stop by to stock up on your fall faves today.
Highland Orchards
While driving around West Chester, PA, it's not uncommon to forego your GPS's directions and make your own course to Highland Orchards, entranced by the scent of hot apple cider doughnuts getting their coat of cinnamon sugar. The doughnut effect brings countless customers to Highland's bakery counter, and their doughnuts have even won Best of Philly acclaim.
On fall weekends through Halloween at Highland, bring the whole crew to catch a free shuttle out to pick pumpkins or apples, and enjoy family-friendly activities like face painting and scarecrow making. Whether you come for the donuts and pies and stay for the produce, or vice versa, you're in for a treat when you visit this family-owned spot.
Linvilla Orchards
As soon as the leaves start to change color, Linvilla Orchards is a favorite destination of families near and far. Aside from pick your own apples, there's special fall fun to be had, including a corn maze to wander, an apple sling shot to test out, and friendly barnyard animals to visit.
During the month of October, hop on a kid-friendly hayride to the witch's house for a story, a cup of cider, and a special treat. Then, it's time to get down to business: Track down your prized pumpkin from a batch of over hundreds, and get some inspiration for your carving prospect in Linvilla's jack-o'-lantern hall of fame.  
Pete's Produce Farm
Where do high-end eateries in the West Chester area get their produce? If you knew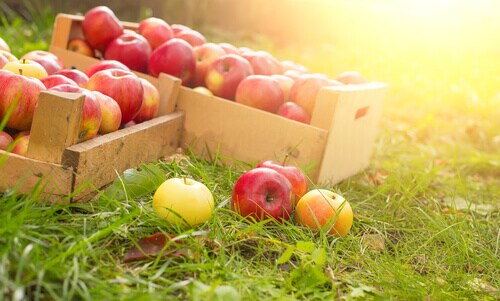 this little tidbit, might you want to shop there too? Known for their super sweet corn, out-of-this-world tomatoes, and flavorful apples, Pete's Produce Farm at the Westtown School helps fuel several fine dining menus around Chester County and proudly gives back to the Chester County Food Bank.
Pete may have sold his first yield out of his pickup truck, but now you can visit his 200-acre farm to browse ingredients and decorations for your harvest table. Purchase fresh-picked apples by the bushel, check out pumpkins of all types and colors, and choose a vibrant mum for your front doorstep.
Break out the scarves and flannel, you have some orchard adventuring to do! Have fun!