With the weather finally beginning to warm up, it's time to get out of the house. One of the best excuses to get out of the house is to visit one of the three best restaurants in the Glen Mills area. Below, you can learn more about what Avenue Kitchen, Big Fish Grill, and PureBread Deli have in store for locals!
Avenue Kitchen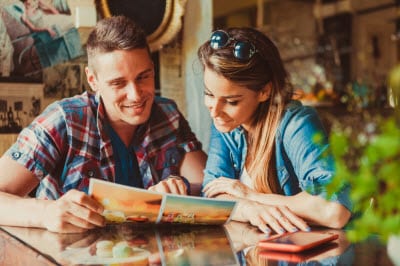 Dana Farrell established Avenue Kitchen with the dream to combine the hominess of a small town with the charm of big city eating. Nestled into the suburbs of Philadelphia, this urban hub of culinary deliciousness churns out modern American classics made from the best and freshest ingredients that are meant to be eaten in an atmosphere as pretty as the food is good.
Stop by for breakfast, which is served daily until 3:00 p,m., and get your day started with Avenue Eggs Benedict, a crème brûlée waffle, and some Bloody Mary's. Meet some pals for lunch and share Crab Beignets followed by a Prosciutto di Parma pizza or braised short rib.
Big Fish Grill
Big Fish Grill began as a seafood house in Rehoboth, DE. Now, as popularity for their fresh-caught seafood dishes and tasty daily dinner specials has grown exponentially, they have set up shop in Glen Mills.
At Big Fish Grill, you'll find just the right mix of seafood favorites and other culinary creations to make everyone in the family happy. Seafood lovers will love the extensive Raw Bar menu including fresh shucked oysters and colossal U-10 gulf shrimp. If seafood isn't your thing, you'll still have plenty of plates to choose from, such as premium aged steaks and loaded wedge salad.
PureBread Deli
PureBread Deli is not your cookie-cutter bakery and deli. When this deli was established in 2001, the owners vowed to serve customers freshly made products that are bursting with flavor. This deli focuses on quality rather than quantity and you can taste the difference in everything on their menu.
As a deli, PureBread specializes in sandwiches of all kinds. For breakfast, you can get a made-to-order Sunrise Sandwich, Breakfast BLT, or smoked salmon sandwich. For lunch and dinner, you'll have your pick of dozens of pup-inspired sandwiches, such as the Irish Setter, which comes with corned beef, swiss, coleslaw, and 1,000 island dressing on Jewish rye bread.