There's just something about the refined, versatile taste of wine that grabs the attention of both your mind and your taste buds. Red or white, dry or sweet, wine pairs well with any occasion.
If you're near West Chester, PA, and want to explore the appeal of a selectively crafted, diverse list of wine, you need to go wine tasting at any of these top wineries.
Chaddsford Winery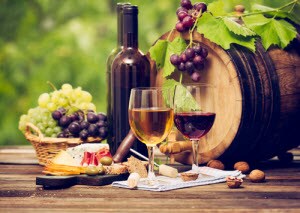 Artfully crafting wine since 1982, and now producing over 30,000 cases annually, Chaddsford Winery is an experienced, time-tested winery. Tailoring their selection towards a food-friendly style, Chaddsford Winery also celebrates the distinct Mid-Atlantic Uplands microclimate, which surrounds the vineyard.  
The more traditional dry stylings of wine are an evident strong point of this winery, with well-rounded selections like the '14 Artisan Series 'sur lie' Chardonnay, or the '16 Sauvignon Blanc. If you're looking for a bottle to satisfy a sweet tooth, the options are equally robust. A spiced Apple Wine, Sunset Blush, or Chaddsford Red will certainly hit the spot.
If you want to be kept up to date with future selections, check out Chaddsford Winery on Facebook.
Kreutz Creek Vineyards
If you're looking for a mix of lovely company and exquisite wine, Kreutz Creek Vineyards is highly recommended. Weekly social events, from movie nights to concerts, are accompanied by a wine list constructed of rangy, full-bodied selections.
The 2015 Chardonnay, for example, has wonderful notes of citric, vanilla, and oak. A slightly acidic finish helps this wine pair well with a wide assortment of foods. The Ruby K Port is another well-regarded option from their lush vineyard. This dessert wine is flush with cherry flavor and is often complimented by dark chocolate.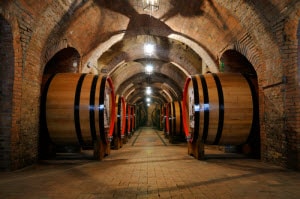 Something exciting is always happening at Kreutz Creek Vineyard, so track all the new events on their Facebook page.
Penns Woods Winery
With the slogan, Think Globally, Drink Locally you're sure to find a wine selection that flaunts tastes from all across the world. At Penns Woods Winery, they're devoted to providing great wine accompanied by playful dishes like honey and cheese, cupcakes, and even bacon.
Penns Woods Winery has selections that have been acknowledged in competitions throughout the world. Traminette 2016 is a hybrid grape wine that gives off a yellowish, straw color. This particular white wine won a double gold medal at the 2016 Finger Lakes International Wine Competition, and another gold medal at the 2017 New York International Wine Competition.
This is not to be outdone by the Merlot Reserve 2013, whose big and bold blackberry tones helped it come away with gold at the 2017 Taster's Guild Wine Competition.
To learn more about these wines, as well as other award-winning selections, check out Penns Woods Winery on Facebook.
Start Tasting Today
If you're near West Chester, PA, stop by these top wineries to enjoy an evening of good company and great wine. Click on the link of the winery to learn more about these great wine tasting destinations. Cheers!