When you're searching for the right dealership here in the Newtown Square, Glen Mills, and Malvern areas, what is it that you're looking for? Reliability, comfort, or quality? Likely, you're searching for all three. But most dealerships will prioritize one over the over.
However, at Fred Beans Ford of West Chester, we like to do things a little differently. See, we're a family dealership. When owner Fred Beans first got into this business in the 1950s, having bought the Big Oak service station, his only goal was to provide for his family while serving his community at the same time.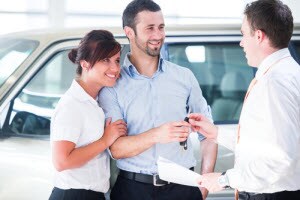 With Fred still mentoring employees while his now grown children take up the mantle, those core family and community values haven't changed at all.
West Chester Ford Dealer
We like to think of our West Chester Ford dealer (and the 13 other dealerships in our family) as being "Everything Automotive." What we mean by that is, we do a little bit of everything here. It's not just sales anymore. We perform maintenance and full collision repairs, offer rentals, assist with financing, and more. This isn't just shopping. It's a full-blown experience.
Through all of these services, we strive to uphold three key pillars of business…
Customer Service
These days, you probably do most of your shopping on the internet. But when it comes to major purchases like cars, that just won't do. This is a lengthy process, and without the right help, you could really get taken for a ride.
That's where our staff comes in. Our sales representatives, financiers, and service technicians are all here to provide honest, easygoing assistance. It's not enough for them just to guide you through the process. They want to lighten your load and really liven things up along the way. At our dealership, fun is never hard to find!
Employee Development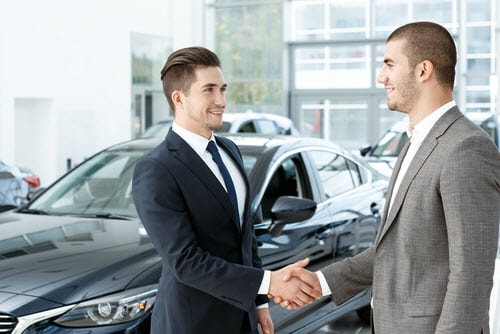 Our staff members might not start out as the most knowledgeable folks in the world, but they're always gung-ho and friendly from the beginning. From here, we work to cultivate true automotive experts, providing them with the tools and the environment they need to flourish.
In the end, they're going to help you flourish, too.
Community Enrichment
The Beans family has always lived around the Newtown Square, Glen Mills, and Malvern areas, and we've explored them on many occasions. We're always inspired by the sense of pride and camaraderie in these communities.
We try and bring that back to the dealership with us, too. We're all about helping and giving here. Sometimes that means simply managing the Fred Beans Charitable Fund. Other times, that means providing drivers with an amazing selection and pricing.
When you want a new, used, or certified pre-owned car at an affordable price, you'd be hard-pressed to beat our bargains. Not only are those price tags impressive, but so are our many specials and incentives, which you can view on our website.
You can even join our AutoRewards program to earn points on all your purchases. Ultimately, this will all come back to you in a big way!
Experience Cars the Fred Beans Way
We hope that you'll make Fred Beans Ford of West Chester your one-stop automotive source. No matter what your needs may be, come to us, and we'll satisfy them. Stop in for a visit today to learn more!