Have you been asking yourself, What are the best escape rooms near me? If you live near West Chester, fear not: we've compiled a list of the most thrilling escape rooms in your area. Gather your party of 10 and gear up for a game….
Bates Motel Escape Rooms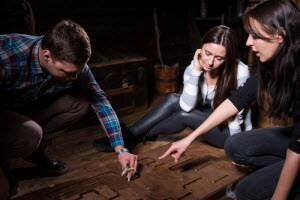 Can you survive a night at the Bates Manor? How about 60 minutes? This West Chester location offers four compelling escape rooms, in which you'll have to work together in a group of four to 10 to solve the puzzle before it's too late.
You'll have one hour to solve the riddle of Ani's treasure room in The Tomb, or disable North Korean nukes from a covert CIA submarine. You may dare to survive the mad Revenge of the Serial Killer or crack the code to the safe in Bates Manor before its mysterious owner returns.
Check out Bates Motel if you think you have what it takes to solve these confounding puzzles!  
Escape the Room West Chester
Book your hour of intrigue at Escape the Room West Chester! Spend your stay in the dark and ominous Cabin in the Woods, or chance an exciting tryst with The Prom. Cooperation, communication, and critical thinking are vital when it comes to solving these rooms.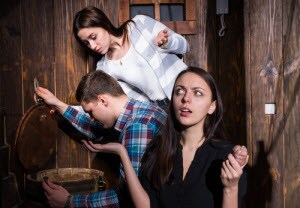 Escape the Room has a reputation for being challenging yet manageable, and the escape rooms are very realistic. The owner was inspired by his own memorable escape room experience to bring the concept to West Chester for more to enjoy.
Schedule your escape at Escape the Room West Chester today!
Escape West Chester
You have two choices at Escape West Chester: free yourself from Detention in Room 116, or find the key that breaks the dogs out of the Dog Pound. This game room was voted #1 Family-Friendly Activity of the Main Line and Northern Suburbs of 2017, and prides itself on its all-inclusive, family-friendly atmosphere.
The games at Escape West Chester are unique for their customizable difficulty. You can choose from any of three levels, ranging from kiddie to competitive, for each room.
If you think you might enjoy an escape room that offers events for special occasions, like birthdays and bachelor parties, book your escape now!  
Interactive Fun in West Chester PA
Escape rooms are a great way to build lasting bonds and memories, whether for families, sports teams, school groups, celebrations, or corporate team-building. Follow the links above to show your friends and family an experience they'll never forget!