The thrill of purchasing a new car is unmistakable. The new gadgets, the clean upholstery. Even that new car smell is oh so enticing. What's not quite as enticing? The price tag.
Fortunately, at Fred Beans Ford of West Chester, we go out of our way to ensure that all our Newtown Square, Glen Mills, and Malvern customers find the path to financing.
Don't Let Car Financing Hold You Back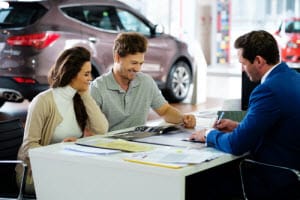 One thing our dealership has become known for over the years is our affordable pricing. No matter the car, we try to slash prices whenever and wherever possible. We even offer tons of specials online to help you save more.
Nevertheless, car financing can still be a burden. Even just getting approved can be a tremendously stressful process!
Well, if you're shopping with another dealership, that is. We can't speak to the methods of other automotive experts, but here at Fred Beans Ford of West Chester, we really bend over backwards to make sure that our customers get approved.
No Credit? No Problem!
For many drivers, credit is the main stumbling block when it comes to driving home in your dream car. In the past, you may have had trouble making payments. But, we don't see why that needs to hold you back now.
Our finance experts are good at what they do. They don't just cultivate good relationships with customers. They maintain good relationships with lenders, too. That way, they're able to broker the best deal for you.
If you're not yet sure what your credit looks like, feel free to request an Equifax credit score directly from our website. Filling out the form only takes a few minutes.
The Tools That You Need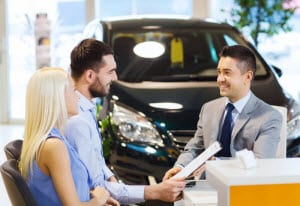 Finance can get complicated from time to time, but anybody can understand it. We supply plenty of free tools on our website to make every step of the process as easy as possible.
Value your trade-in. Even if your current car has a ton of miles, there's a good chance you can get a little something for it. Estimate its value right on our website. What money you get for it can go right toward your next down payment.
Calculate your payments. Before you buy, you need to make sure you really can afford your new ride. Check out our payment calculator to help draw up your budget.
Apply for financing. Fill out a simple form online to get a jump on the financing process. It should take less than ten minutes to complete.
Don't Stress Over Car Financing
At Fred Beans Ford of West Chester, we don't want Newtown Square, Glen Mills, and Malvern drivers to stress themselves out over financing. There's no way you'll be able to appreciate the excitement of buying a new car if you do.
Learn how to finance the easy way by visiting our dealership, or get started by filling out our online finance application.