The community of Glen Mills, PA is a beautiful small town on the southeastern edge of Pennsylvania, close to New Jersey. The land can be traced all the way back to William Penn and his original land grant in 1681. The name comes from two paper mills that operated in the town, but both have since fallen. The last mill to stay standing is the Newlin grist mill, built in 1704.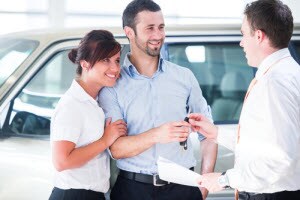 After over 300 years, the grist mill is a popular destination for tourists and residents alike. If you're a history buff, you might enjoy the historical significance of the mill, recognized in 1983 by the National Register of Historic Places. If that's not your interest, though, you can always have a picnic in the open picnicking area nearby and enjoy the beautiful countryside. Golf courses and wineries are also present throughout Glen Mills, including the Golf Course at Glen Mills and Grace Winery.
If you want to treat yourself to all Glen Mills can offer, there's no better way to do so than by driving a reliable Ford vehicle. Ford builds their vehicles tough, so they can withstand just about anything you might run into in Glen Mills. Learn how our Ford Dealer Near Glen Mills, PA can serve you.
About Our Dealership
You'll find that most dealerships will specialize in either reliability, comfort or quality. We didn't want to be limited to one of those categories - we wanted to embody all three. We're a family dealership and have been ever since our founding in the 1950s. Our only goal is to provide for our families and help our community. To that end, we have adhered to three key pillars for our business.
First, we are committed to customer service. Our highly trained salespeople, financiers and service technicians are ready to help with whatever you need. Your needs aren't a hassle or a bother to us. Feel free to ask as many questions as you like. We want your experience to be as easy and care-free as possible. Secondly, we strive to develop our employees into bright, knowledgeable experts who can help you with anything you might need. Finally, we want to enrich the community around us. That's why we've founded the Fred Beans Charitable Fund.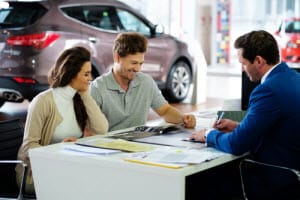 Our bargains, specials and incentives are exceptional, making our Ford Dealer Near Glen Mills, PA unrivaled in our affordability. With our AutoRewards program, you can increase your savings even more with every service. Remember that when you visit us, your needs are the most important.
Visit Fred Beans Ford of West Chester
For a dealership experience like no other, visit our Ford Dealer Near Glen Mills, PA. We strive to provide the best service to all of our customers making us the one of the best. Our expert team is excited to meet you and help you with whatever you need, whether you want a new, pre-owned or certified car, mechanical service for your car, financing assistance or to ask a simple question. Whatever your case is, we put your needs first. Be sure to visit us or give us a call today to learn more!