With spring coming on, there's no better time to go outdoors and commune with nature. Whether you're in the mood for a slow walk on a trail and some time to gather your thoughts, or you need a rugged outdoor adventure, eastern Pennsylvania beckons with many outdoor weekend getaways. Located less than 25 miles west of Philadelphia, Newtown Square boasts numerous parks and other outdoor features that will thrill any ardent naturalist.
Start your weekend by exploring the John J. Tyler Arboretum, 650 acres of trails, trees, and other opportunities such as birding or photography. It's a great place to relax and forget your worries. Another fantastic nature opportunity is nearby Ridley Creek State Park. With over 6,000 acres of woodlands, meadows and waterfalls, there's no shortage of outdoor adventures. Be sure to check out the Colonial Pennsylvania Plantation while you're there!
Getting Around the Newtown Square Area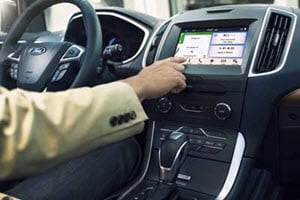 Of course, to get around and see all the natural sites of Newtown Square, you'll need dependable, reliable and safe transportation. A great place to look for the new Ford of your dreams is at the Ford Dealer near Newtown Square, PA, Fred Beans Ford of West Chester. With a solid inventory, friendly and knowledgeable staff and a service department that is excellent, you cannot go wrong with Fred Beans Ford of West Chester.
Fred Beans got his start with the purchase of a small gas station back in the 1950s. He's still mentoring young sales staff and overseeing his dealership today. With the addition of many of Mr. Beans' children, it's not a stretch to say that our dealership is truly a family affair.
"Everything Automotive"
We think of our dealership as an "Everything Automotive" store. That means anything you can think of related to your purchase and maintenance of a vehicle, we can handle it right here. We don't think of ourselves as just a showroom. We offer sales as well as rentals. We secure financing. We do repairs and body work. We're "everything automotive"!
We take training and employee development very seriously. We train our sales people from the minute they're hired to answer any question you have about any car in our large inventory.
Our sales staff are also experts at all of our bargains and deals. Before you even arrive at our dealership, we invite you to check out some of our bargains and incentives. You can read about all the current deals right on the web from the comfort of your home before you come by.
Once you're here, you'll be in the hands of friendly sales people and finance experts who understand that credit and financial issues shouldn't mean you don't get the car you want. We're a family business, and we want to treat you like you're a member.
Come See Us at Fred Beans Ford of West Chester
Whether you're looking for a car, truck or SUV, we've got you covered. Come by and see us at your local Ford dealer near Newtown Square, PA. We serve customers in the Newtown Square, Glen Mills and Malvern, PA areas, and we'd like to serve you, too. Even better, come take a test drive. There's nothing like experiencing a car firsthand behind the wheel. Setting up an appointment is easy. Simply call or just walk in, we look forward to your visit.