Paoli, once a village that has now been converted into a census-designated place, is located just outside of Philadelphia in Chester County, Pennsylvania. Though the population is small at roughly 6,000 people, this area played a very large part in the history of this country.
The Battle of Paoli, more commonly known as the Paoli Massacre, took place on the night of September 20, 1777, when British soldiers launched a surprise attack on an American encampment set up in today's Paoli. The loss of American life in this attack served as a spark of inspiration for those still alive to fight in the Revolutionary War.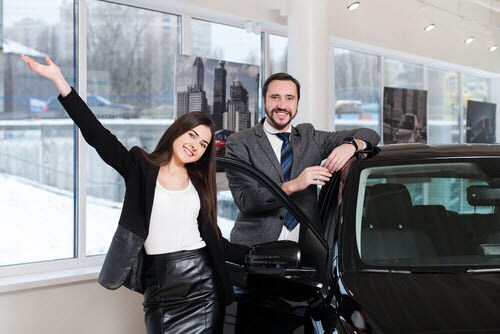 Later in history, that spark would remain alive in this area as the construction of the Philadelphia Main Line of Public Works brought growth to this village and the surrounding areas. Visitors to the town can visit the Battle of Paoli memorial in nearby Malvern, PA, in between enjoying Paoli's many restaurants and bars, or the Wharton Esherick Museum.
See the new Ford vehicles we have in stock here!
About Our Ford Dealership
Our Ford dealership near Paoli, PA, was founded in the 1950s by Fred Beans when he bought the Big Oak service station. At the time, he had no idea that his business would expand to 14 successful locations. His intentions were to provide for his family. However, that family-oriented state of mind attracted customers from all around and stands as a pillar in the service we provide today.
Our sales staff is committed to helping you fulfill as many bullet points on your new car wish list as we possibly can. They are expertly trained to answer any question you have and be knowledgeable enough to get you behind the wheel of a vehicle that will work for you.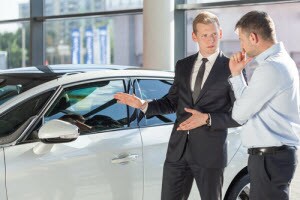 Once our sales staff has found you a vehicle, our friendly financing staff will take over. The finance team, much like our sales staff, will do whatever they can to accommodate you regarding your financing options. They'll work with you to find a perfect lease or loan plan that will leave you feeling confident.
Once you're out of the lot, our commitment to you doesn't stop there. Our "Everything Automotive" mentality at Fred Beans Ford West Chester has allowed us to expand from just car sales to also providing our customers with maintenance. Need a full collision repair, or maybe just a mileage interval service check-up? We've got you covered.
Find a New Ford Model Today near Paoli PA
The purpose of this summary was to acquaint you with your Paoli Ford dealer. We hope we were able to give you a better idea of who we are as a dealership, where you can find us, and how passionate we are about helping and catering to our customers, new and old.
Now, your next step is to browse our website to familiarize yourself with our extensive inventory of new and pre-owned vehicles. This will help you narrow down your interest pool and hone in on what you want in your next Ford vehicle-before you even leave your home.
Once you find something (or a few things) that catch your eye, it's time to give us a call! We'd be happy to set you up with a time and day that works for you to come down to the dealership and test drive a vehicle or two.