Thorndale, Pennsylvania, spans across an area just two miles wide and is home to over 7,000 people. Thorndale is a quaint town located on U.S. Route 30, which stretches across the entire nation, ending in Oregon. Having access to such a busy, well-known route makes Thorndale a perfect place for businesses or for those planning a cross country road trip. This easy access to other nearby towns and communities means the residents of this quaint, traditional town need trustworthy, reliable vehicles to get them from Point A to Point B without a hitch.
When the residents of Chester County need a Ford dealer near Thorndale, PA they can trust, they turn to the friendly staff at Fred Beans Ford for all their car needs.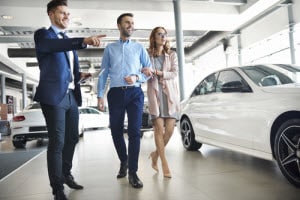 See new Ford vehicles available now!
About Our Ford Dealer Near Thorndale, PA
Since 1950, Fred Beans Ford has been considered a friendly neighbor in the West Chester area. We are a family-owned dealership, and our friendly, knowledgeable staff makes the car buying experience feel more like dealing with a longtime friend than a big business that only cares about the sale. Our employees care about providing top-notch customer service, which is why we get to know our customers and only make recommendations based on your unique car buying needs, making certain that you end up in the right car for you.
Our Ford Dealership solidifies its relationship with the area and its residents by actively participating in and donating to local charities. Along with donations, we are also very active in our local community and regularly participate in fun community events. We even earned 2nd place in WMMR's annual food drive! We believe that a company is merely an extension of our community-and we are proud members of Chester County.
What We Have to Offer
New or used, we have what reliable Ford vehicles you need. Whether you are looking for comfort, style, or utility, or even all three, our vast Ford inventory can suit your needs. We have everything Ford, including over 900 new vehicles in stock with an additional 1,700 quality used cars, trucks, and SUVs.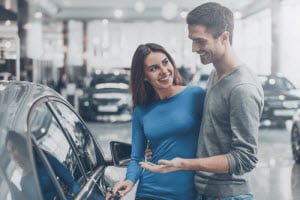 Each one of our vehicles has to pass a rigorous, multi-point inspection and is detailed by our professional service technicians before we even allow it on the lot. This ensures that your vehicle is clean, reliable, and will be around for years to come. Many people think that a new car is too expensive and loath the thought of having another monthly payment to make. Luckily, passing on deals and savings down to you is just another way that we help the community.
We finance new Ford Fusions, Escapes and other Ford models at a price you can afford. Additionally, Ford salutes those who serve us by offering additional discounts for military members. When you need a trusted, affordable, Ford dealer near Thorndale, PA our location can address all your car buying needs.
Find Your Next Car Today
If you are looking for a new or used car, look no further. We have over 50 plus years of helping residents of Thorndale, PA, find safe, affordable vehicles. Be it SUV, car, truck, or hybrid, we have the best Ford vehicles, and are ready to help you find the vehicle that meets your specific needs.
Check out our immense online inventory to compare new and used cars side by side to help you make an informed purchase. You can even set up a test drive appointment online, as well as any other car services you could imagine, from repairs to refinancing. We are located off of Carlisle Pike in West Chester, PA. For any questions about our vehicles or services, contact us on our website or give us a call.