Our Ford dealer near West Goshen, PA, has been committed to fulfilling the automotive needs of citizens in the West Goshen area for nearly 70 years. With his family, owner Fred Beans worked to grow his business to provide for his family. That legacy still carries on today in the form of our amazing staff, who all help our customers.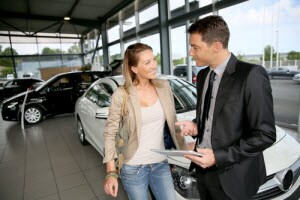 Our sales staff have brought it upon themselves to make your vehicle wants and needs their wants and needs. We work diligently to place you in a vehicle that suits you and your lifestyle because we understand how important reliability for not only you, but your family and loved ones is.
After the sales staff has found you the new Ford of your dreams, they'll hand the reins over to our financing team. Like our sales team, the finance team will work with you to find a financing option that works for you. They'll walk you through the paperwork and explain each part to make sure you're fully confident before signing.
Once that process is finished, the long-awaited moment of driving your new Ford out of the lot will finally be upon you. Hopefully, that won't be goodbye forever, though! Come visit your West Goshen, PA, area Ford dealer when your vehicle needs to be serviced and experience the same hospitality and service you've received along every other step of your car-buying process.
Feel free to contact us with any questions you have while reading!
Ford Dealer near West Goshen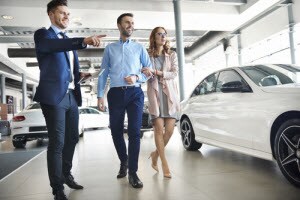 West Goshen, voted the 10th best place to live in America by Money Magazine in 2013, is located in Chester County, PA. The township, which now has roughly 22,000 citizens, began as a footnote in the Welsh tract of Westtown drafted by William Penn in 1681. However, the township became independent of Westtown in 1704 and has done nothing but grow and thrive in the last 300 years.
While West Goshen, PA, only spans about 12 square miles, many large corporations amongst hundreds of families, public parks, a portion of West Chester University, and the Brandywine Airport call it home. The wildly popular shopping channel of QVC, which is short for Quality Value Convenience, is headquartered here.
Find a New Ford Model Today near West Goshen PA
After reading through this summary of who we are at Fred Beans Ford of West Chester, we hope you're feeling more confident about where we're located, who we are as a dealership, and how we can help you find the Ford you've been searching for.
Take a moment to browse the hundreds of new and pre-owned vehicles we have in stock from the comfort of your own home. Our website is always up-to-date with all the information you need about each vehicle.
See something-or a few things-you like? Schedule a test drive either by filling out the short information request on the page of the vehicle you're interested in, or simply give us a call. We'd be happy to set you up with a time and day that suits your schedule.