Drivers wanting the utility of a truck, but don't want to drive around an extremely large vehicle in West Chester, Glen Mills, and Malvern, PA, will want to turn to the midsize pickup segment.
Two of the more capable and comfortable of these trucks are the 2020 Ford Ranger and 2020 Chevy Colorado. Our team here at Fred Beans Ford of West Chester wants to help you decide which model is the better option for you, though. Below, we compared the performance and technology features of the 2020 Ford Ranger vs. Chevy Colorado to give you a better look at what you gain with each of these trucks. 
How Much Can Each Truck Safely Carry?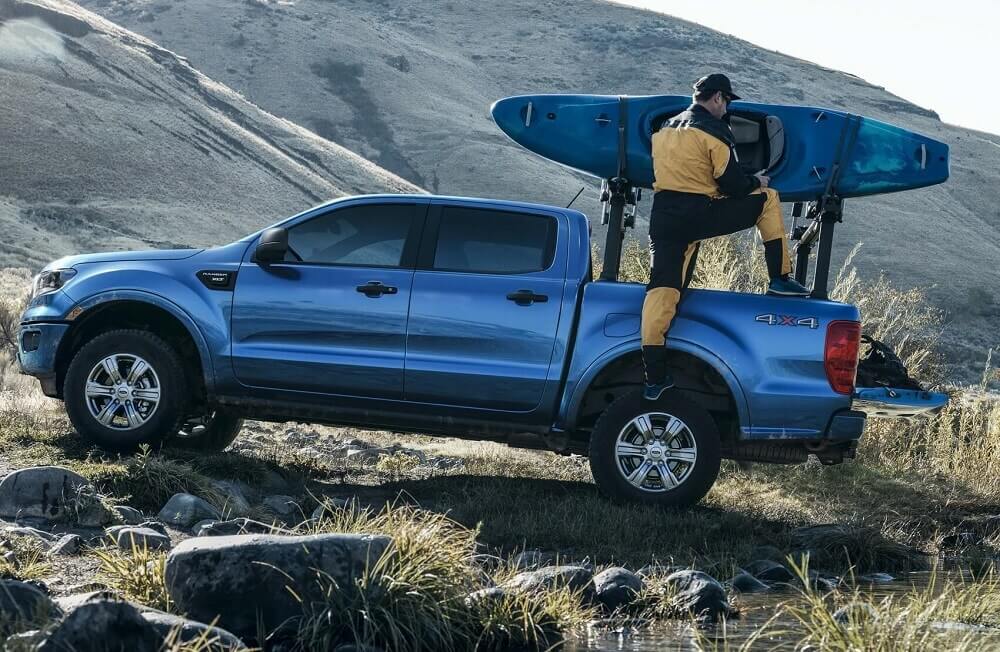 With either truck, you'll have plenty of strength for your towing and hauling needs. Each of these models are able to tow well over 7,000 pounds, which lets you take your trailer with you, your boat to the shore, or your camper up to the Poconos.
You'll be able to actually pack up more in the Ranger, too, with a payload capacity of 1,860 pounds compared to the Colorado model's payload capacity of 1,578 pounds. This is helpful when you have heavy equipment, tools, and supplies in the bed needed for the upgrades you're making to your deck, or when it comes time to help move your child into their new apartment at college. Learn more about the Ford Ranger model's towing capabilities.
Ready to Perform When Just Riding in Town
You won't always be towing or carrying a heavy payload in the bed, so how do these two trucks perform during your normal, everyday drive? The Ford Ranger comes with a 2.3L EcoBoost® engine that generates 270 horsepower and 310 lb-ft of torque. Under the hood of the 2020 Colorado, there's a 2.5L 4-cylinder engine that creates 200 horsepower and 191 lb-ft of torque.

This extra power, along with its 10-speed automatic transmission, gives the Ranger the ability to head up steep hills, traverse down declines, and accelerate past other cars on the highway. It does all this while optimizing the power needed in each changing situation for smooth, stable driving at all moments.
The 2020 Ranger also has a slight edge in fuel economy when driving around the back roads, in town, or through traffic to and from work with 21 city MPG. The Chevy Equinox gets 20 city MPG. This difference might sound small, but those extra miles per tank you'll get in the Ranger quickly add up.
Standard Technology in the Ranger vs Colorado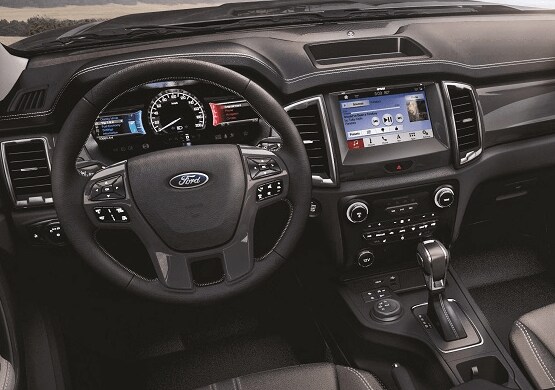 Both trucks offer a confident and enjoyable ride inside their cabins as well. With configurations that allow you to have up to five passengers inside your truck, they each have features that keep everyone entertained.
With Bluetooth® technology, you can stream music wirelessly through both of their audio systems. This lets you put on a podcast or gives one of your passengers the ability to be the DJ as they choose what song to play next.
Your passengers can even connect to the standard Wi-Fi hotspot in the Ford Ranger. This lets them play games, chat with friends online, see what the score of the game is without wasting data or when driving in areas with weak cell coverage.
Time to Decide Which Truck You Want
While each truck has a lot to like, comparing the 2020 Ford Ranger vs. Chevy Colorado shows some key areas where they differ. If you need the stronger payload capabilities, would like the extra features in the cabin, or just prefer the overall performance of the 2020 Ranger, you can come get a closer look at this truck and its various configurations at Fred Beans Ford of West Chester. Read the rest of our Ford Ranger reviews to learn more!
You can also contact us to schedule a test drive now and let our team show you all the things this truck is capable of doing when driving around West Chester, Glen Mills, and Malvern, Pennsylvania.