As the most common and simplest form of keeping your vehicle running smoothly, oil changes are usually easy to keep up with. However, drivers in Malvern, Newtown Square and Glen Mills might be unsure as to how often to change oil in their specific vehicles.
 This can all depend on the age, make, model, mileage, and driving habits of your vehicle. To put this a little more simply, our team at Fred Beans Ford of West Chester has put together all the information you'll need about oil changes in your vehicle. Schedule an appointment today!
Why Get Frequent Oil Changes?
To ensure your vehicle is functioning properly, clean oil is essential for your engine. Your engine is made up of parts that constantly rub up against each other, creating heat and friction. The oil in your engine disperses heat and acts as a lubricant, helping these parts to move as they're supposed to.
Your engine oil should be a golden brown color, which is one of the ways you can tell if it needs to be changed. If it is old, its color turns to almost black, and it can be sticky and sludgy. Oil like this is ineffective in keeping the engine parts moving smoothly, and it's time for it to be changed.
The Difference Between Synthetic and Conventional Oil
There are two types of oils your engine can take: synthetic and conventional. For daily, routine driving, like commuting to work or running errands, conventional oil is ideal. The problem is, it can break down in extreme temperatures, so it should be changed every 3,000 to 5,000 miles.
On the other hand, synthetic oil can last longer than conventional - we're talking, a change almost every 15,000 miles. But this depends on the type of vehicle you have, and how often you're driving it.
Conventional and synthetic oil both have their pros and cons. Although conventional oil breaks down quicker than synthetic, its usually cheaper, and preferred for older cars with high mileage. Synthetic oil requires less changes, but is usually used in newer cars with less mileage.
When Your Oil Should Be Changed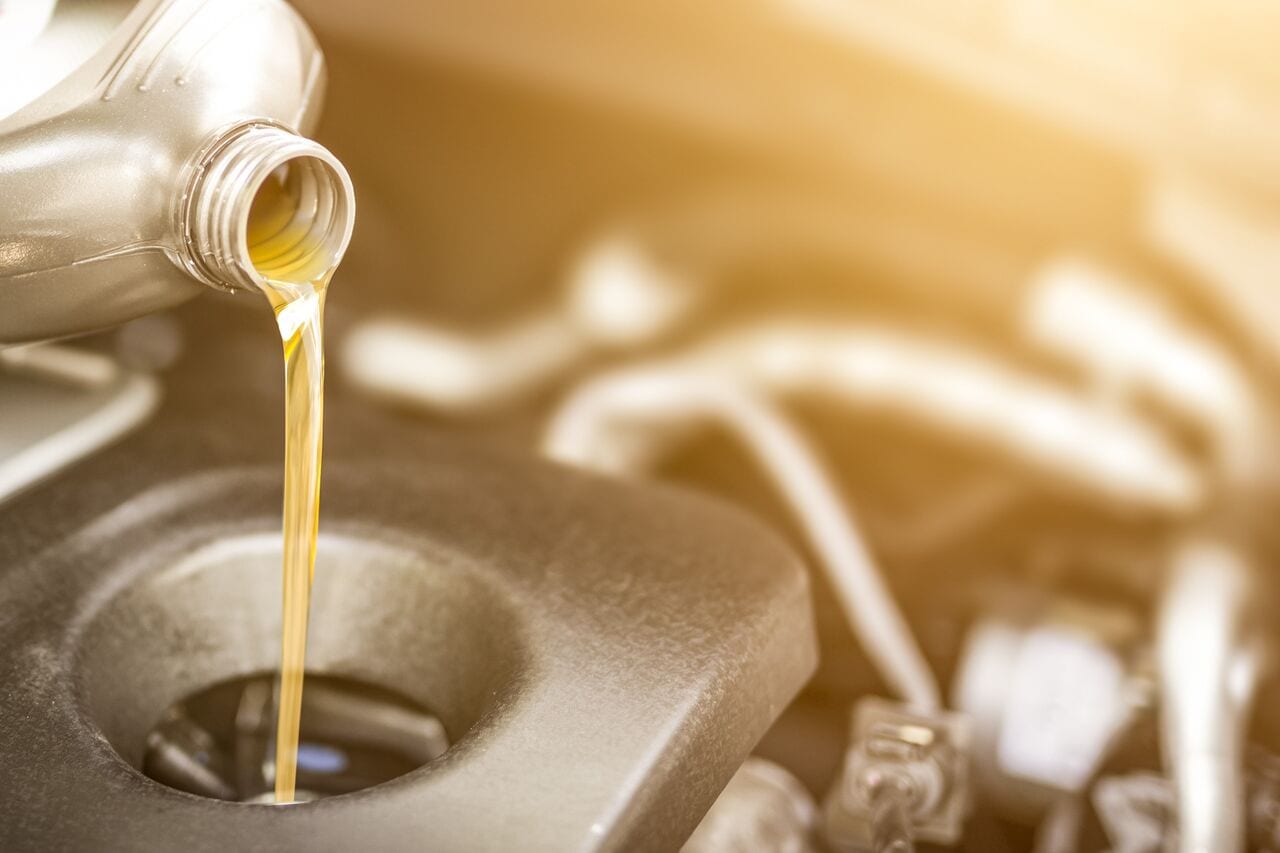 The most accurate mileage points of when your oil should be changed will be listed in your vehicle's handbook. You can always ask your trusted auto technician, as well. If you have a newer vehicle, odds are your oil will need to be changed less often than an older car.
However, your oil changes depend on your driving habits, as well. If you do a lot of long-distance driving, towing, hauling heavy items, or go off-roading often, your oil will need to be changed more frequently, as opposed to someone who simply drives back and forth to work every day.
Get Your Oil Changed in West Chester
If you are in the Malvern, Newtown Square and Glen Mills areas, contact us at Fred Beans Ford of West Chester to see how we can help with your next oil change. Our highly-trained and experienced auto technicians will let you know what type of oil you should be using in your vehicle, as well as how often you should bring it in for a change.