Are you looking for an oil change near me? At Fred Beans Ford of West Chester, we're helping drivers like you from Newtown Square, Glen Mills, Malvern, and beyond learn more about motor oil and the oil change process. That's because we understand just how important oil is to the functioning of your vehicle. Without it, the engine would seize up and potentially damage other parts of the vehicle.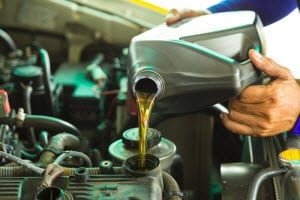 If you have any questions, please don't hesitate to contact us.
Do You Need an Oil Change?
After an oil change, the technician may give you a specific date and mileage to wait for before scheduling your next appointment. Most of the time, this is presented as a sticker on the driver's side of the windshield. If you hit the mileage interval before the specified date, you may be unsure if you should be scheduling an appointment.
Both numbers on the sticker are important, and you should be working off a whichever comes first rule. If the mileage comes first, then your oil is likely thickening from debris and other buildup. If you reach the date first, then the oil could be breaking down due to a lack of use. Fresh, clean oil is vital for the proper functioning of your engine and its moving parts.
How Many Miles Before I Need an Oil Change near Me?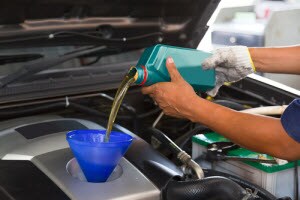 The mileage on the sticker in your windshield should be taken with a grain of salt. While technicians try their best to give you the most accurate information possible, they don't know what kind of driving conditions you experience in your daily commute. That's why it's important to consult the user's manual if you're wondering when you should get service for your vehicle. The manual will specify intervals for normal and severe driving conditions.
It's easy to understand that the intervals given on the sticker are conservative estimates, since it's always recommended to have an oil change too soon over one that's too late. Waiting too long to have the oil in your engine changed (along with a new filter) could result in serious damage.
Local Oil Change Services
The oil inside your engine has a big job to do. In addition to adding valuable lubrication, motor oil helps disperse heat and remove debris. Without regular oil changes, old engine oil starts to break down and could cause your engine to freeze up or damage itself.
To schedule an oil change, contact us at Fred Beans Ford of West Chester. Our team of automotive professionals have years of experience working with different makes, models, and engine types, so we know what to do to change the oil in your vehicle-no matter what you drive. You can schedule an appointment over the phone, online, or in person. We look forward to hearing from you!
Additional Resources: