It's important to give back to your community, and volunteering your time is a great way to do that. In and around West Chester, you'll find countless organizations that could use your help-especially this time of year.
Here are some of the best places to volunteer in the area:
Community Volunteers in Medicine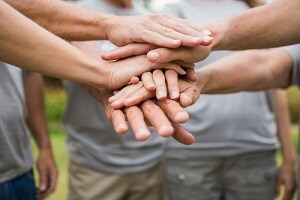 If you have medical training and skills, the CVIM could use your help. This nonprofit offers medical care, dental care, and health education to Chester County residents without health insurance. They rely on a team of 435 volunteers and 200 healthcare profession students to serve the patients.
Whether you're a physician or pharmacist, a nurse or student, the CVIM needs your services. Find them online to see the full range of specialties for which they need volunteers.
Meals on Wheels
You've heard the name before, and you may know a little bit about what they do. Meals on Wheels will deliver hot meals to anyone who is homebound, handicapped, or otherwise unable to prepare nutrient-rich meals for themselves, regardless of age or financial status.
The nonprofit is always looking for compassionate volunteers to deliver food and make each client feel special. Visit their website to learn more about applying for a volunteer position.
West Chester Food Cupboard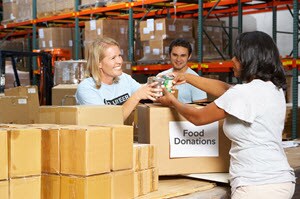 The West Chester Food Cupboard provides clients with food and personal care items. Its services reach almost 600 households every month. Rather than receiving prepackaged bags of groceries or toiletries, clients can pick what they need from a wide selection of items. 
The West Chester Food Cupboard is always looking for volunteers to help distribute food and more. The team relies fully on donations for operations, so if you'd like to contribute, you can do so online.
Now's a Great Time to Start
Begin giving back to your community by clicking the link to any of these organizations and learning more about the best places to volunteer in West Chester. You can even donate, if you like.
The spirit of any nonprofit lies in the volunteers who work so hard to make its stated mission a reality.  You'll find great joy in reaching out to join that effort, wherever you choose to do so.