A brunch plate you want to climb with your eyes, nachos that elicit a heavenly glow, a decadent brownie topped with melting ice cream… It's no secret that the best food invigorates the senses and makes your mouth water.
For downright delicious, drool-worthy eats in West Chester, PA, choose one of these tantalizing local restaurants for your next night out. You and your palate will thank you!  
High Street Caffe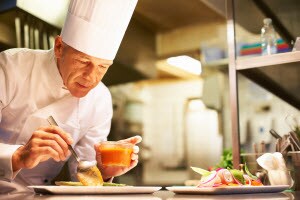 With a menu stacked with guilty pleasures from The Big Easy, High Street Caffe can tame any hankering for authentic New Orleans eats, wild as it may be. Locals rave about the Chicken & Shrimp Jambalaya, Blackened Mustard-Fried Catfish, and Voodoo Fra Diablo Fettuccine that deliver the masterfully multifaceted spice levels that trademarks Creole and Cajun food.
Enjoy live jazz music as you swashbuckle through your next meal at High Street. And if you can, leave room for the Flourless Chocolate Torte with raspberry sauce-a fitting end to a sinfully good meal.
Roots Cafe
Fresh, quality ingredients make the best meals, no? And when you get them from your backyard, they taste even better. By working with nearby farms in the PA area, transforming sustainable, organic, and native ingredients into drool-worthy plates is the Roots Cafe way.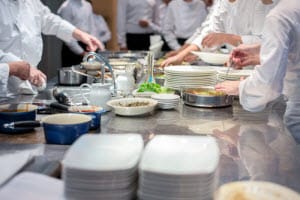 Open for breakfast, lunch, and dinner, this West Chester restaurant offers a lip-smacking lineup of entrées day or night. A sneak peek into what's in store includes Duck Sausage Gravy & Cornbread and Shrimp Tacos with fresh pineapple salsa and cabbage slaw.
Side note: Pulling apart the halves of the sourdough-laden Farmers Grilled Cheese may actually be what dreams are made of.
The Split Rail Tavern
Craft beer and killer eats. Who's in (more like, who's not?!)? At The Split Rail Tavern, even the most discerning foodies and cocktail critics will be head over heels at first bite or sip.
A plump, juicy, drips-when-you-bite-into-it burger might be the ultimate drool-worthy food, and Split Rail's 100% grass-fed burger from Lancaster topped with your choice of cheese and an optional fried egg is the thing to do it.
Other gems on the menu include a Sweet Potato Pastrami Hash or Pickle Brined Fried Chicken with Jamaican Jerk BBQ sauce. Don't forget the revolving mix of craft beers that's over a dozen strong.
Well, What Are You Waiting For?
Get out and indulge at one of these top-notch West Chester eateries. Click the website link to the restaurant you're interested in to learn more, or make a reservation today. Bon appetite!