Without a transmission, your vehicle would have more than a little trouble switching between gears and choosing the best speed for soaring down the roads of Newtown Square, Glen Mills, and Malvern. Depending on whether you opt for a sporty manual transmission or an intelligent automatic transmission, your car will show different signs of wear.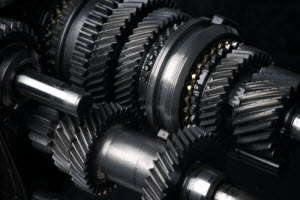 At Fred Beans Ford of West Chester, we want to help all our loyal customers keep your automobile in top-notch shape, which is why we offer quality transmission repairs. By keeping your transmission in pristine shape, you can continue along your adventures without a hitch.
Transmission Troubles
When your transmission begins to struggle on the road, those smooth gear shifts can quickly become shuttering and delayed. While repairing a broken transmission can be a costly service, there are a few warning signs to watch out for, so you can get your transmission fixed up before it causes major damage to your vehicle.
Unresponsive and Delayed Shifts
One of the most obvious symptoms that your transmission is struggling is awkward shifts or shift lags. For example, you shouldn't experience any hesitation when transitioning from park to drive.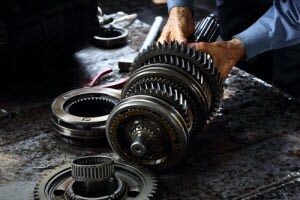 If you do, this is a definite signal that your transmission needs a visit to a repair center. In addition, when you start noticing your vehicle shifting gears erratically, it's time to call your local service center.
Acceleration Hesitation
A tired transmission will slack on the job when it comes to directing the force from the engine to your wheels. So, when you're attempting to merge onto the highway and your transmission isn't keeping in pace with the motor's hard work, you should take your vehicle in for a checkup at a trusted service facility.
Unusual Sounds
Exhausted transmissions eventually start to make noise. If you've been noticing some concerning groans or clunks while accelerating or between gear shifts, it's possible that your transmission requires a repair. Any skilled mechanic will be able to properly identify if those sounds are being created by your transmission.
Unpleasant Smells and Fluid Leaks
Your transmission is made up of an intricate collection of parts. Without proper lubricant to keep each piece moving, your transmission can quickly begin to fail. Leaking transmission fluid is a common cause of such a situation. So, if you see a reddish-brown fluid underneath your vehicle, call a service expert immediately.
Any lack of lubrication can increase the amount of friction underneath the hood of your vehicle, which will ultimately lead to burning. When you realize that your car starts emitting a burnt odor, it's important to consult a service representative to avoid a dangerous overheating situation.
A healthy transmission keeps your vehicle running smoothly. So, if you begin to identify these warning signs, don't risk damaging your automobile! The trained technicians at Fred Beans Ford of West Chester are happy to assist drivers of Newtown Square, Glen Mills, and Malvern with thorough automotive care and transmission repairs!