Here at Fred Beans Ford of West Chester, we love to support local business. It's one of the reasons why we carry a special inventory of commercial vehicles. That way, all Malvern, Glen Mills, or Newtown Square businesses have the transportation that they require.
Of course, you might be asking yourself, What's so different about a commercial vehicle? In which case, just allow us to explain…
What is a Commercial Vehicle?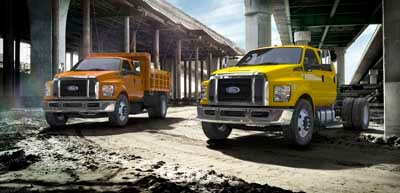 Before you can really understand how a commercial vehicle might be an asset to your company, you first need to understand what sets it apart from your run-of-the-mill truck or van. Ultimately, it all comes down to a title.
A vehicle isn't really a commercial vehicle unless it's registered to a company. That way, when you purchase, you may be eligible for a special warranty of graphics credits (so you can affix the vehicle with your company's logo).
From here, you can choose from a variety of shapes, sizes, and classes to best suit the needs of your business. For instance, you might need extra room in the back for your gear. Or, you might need additional seating to transport passengers.
Take a Look at Our Commercial Vehicles Today
Now that you know exactly what a commercial vehicle is, do you think that it might be an asset to your business? If so, then you'll definitely want to check out our full selection of commercial vehicles online today.
By using this simple online tool, you can get acquainted with all the different kinds of vehicles we currently have available. We have trucks, vans, and chassis vehicles available for both cargo and passenger transportation. Use the available filters to whittle them down to a specific model.
If you require more than just one vehicle, be sure to let us know. We keep an ample stock at all times to ensure we can provide full fleets of vehicles when necessary.
Scheduling Service for Your Commercial Vehicle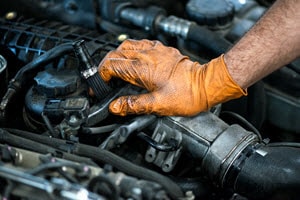 At our commercial dealership, we make sure that scheduling service is an easy task. All you have to do is contact us online or over the phone, and we'll have your vehicle in and out of the shop as soon as possible. That way, you can get back to business.
Over time, your commercial car is probably going to incur a lot more wear and tear than a normal vehicle. So, staying on top of these appointments is going to be the key to extending the vehicle's life.
Our service technicians are all highly skilled, and have plenty of experience working with commercial vehicles. Get in touch with them today if you have any additional service questions.
Our Commercial Dealer Is Here to Serve You
From matching Malvern, Glen Mills, or Newtown Square drivers with the commercial vehicle to answering all their questions, Fred Beans Ford of West Chester is here to serve you in any capacity. When you're ready for a new vehicle, be sure to come and see us!
Make an Inquiry
* Indicates a required field
Showroom Hours
Monday

09:00AM - 08:00PM

Tuesday

09:00AM - 08:00PM

Wednesday

09:00AM - 08:00PM

Thursday

09:00AM - 08:00PM

Friday

09:00AM - 07:30PM

Saturday

9:00 AM - 5:00 PM

Sunday

Closed