For thousands of years, yoga has been considered an effective way to heal and relax. When done right, it can help improve your flexibility and muscle strength and tone, plus your cardio and circulatory health.
Looking for a place to lay out your yoga mat in West Chester, PA? We've got you covered: here are three yoga studios in West Chester that'll boost your energy and leave you ready for the day ahead!  
Bikram Yoga Chadds Ford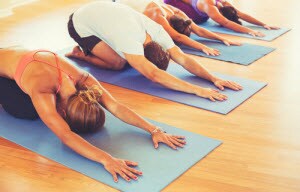 You can try yoga, Pilates or barre at this studio, but the focus is on Bikram Yoga. A session of Bikram lasts 90 minutes and takes place in a hot room, so you can sweat to release toxins and warm your muscles for deeper stretching. Think you can handle the heat?
Bikram Yoga Chadds Ford takes clients at every skill level and offers a top-notch cardiovascular workout that'll strength your spinal and core muscles. Read the testimonials of satisfied clients to see if this is the yoga studio for you!
Brandywine Yoga
Think you'd enjoy a peaceful session of yoga by candlelight to unwind after a long work week? That's just one of the many classes Brandywine Yoga offers, alongside classical yoga, vinyasa and more. This studio has both relaxing, meditative classes and vigorous, energizing classes, whichever you prefer.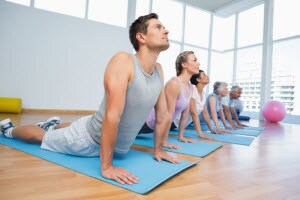 Brandywine Yoga has locations in Pocopson and near Goose Creek. Check out their introductory special offers for new students!
Eat. Drink. Om…
The unique name of this yoga café reflects its intriguing blend of yoga, food and drinks. It takes clients of all ages, sizes and skill levels and wants you to personalize your yoga practice and yoga menu. Their teas and coffees are restorative (like their yoga!) and come from local vendors.
eat. drink. Om… offers traditional mat classes, aerial classes, barre classes and even classes for kids. You can find their class schedule and fitness blog online.
Breathe Deep… Release…
…And follow the link to the yoga studio in West Chester, PA, that interests you most. Look at class types and schedules to find a yoga style and time that works for you. Your new health and exercise regime will feel like a breath of fresh air!